People by the Airport have been sharing their parking spot and saving people money.
24hrs Free Transportation.
1.

Select a Departure date and Pick your spot here at InYourSpot Airport Parking
2.

Reserve your spot (day before at least) - Accepting all major Credit Cards online.
3.

After you reserve, your Parking Host will send you confirmation.
* If they are busy, another Parking Host will plan to pick you up. It's that easy!
Pay as low as $3.50 to reserve here or $9.00 at the Airport! $49 verses $126 for 2 weeks!
Wasted parking around Airports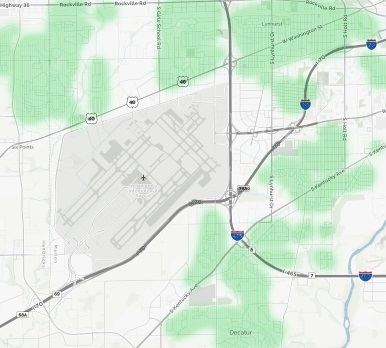 More Questions
Call or email for any additional questions or to cancel your reservation
Airport Parking
Airports charge $8 to $10 a day for long term parking.
Up to $20 for Garage parking.
That's $3,650 to $7,300 a year for one parking spot! How many spots do you have?
You can Undercut the Airport
And you get to pocket easy Income!
How it Works
We help you create your Parking Spot Profile...

Offer services like Secure Parking, Garage Parking,
Drop Off / Pickup for others (extra income), etc
If you have a busy schedule, no problem, we have drivers.
Customers will reserve and pay here at InYourSpot.com
While reserving all Customers agree to the Terms of Service - so no Home Owner is liable for cars parked in your driveway.

After a successful trip we'll deposit your money less the small credit card and processing fees.
14% is the total fee. It includes credit card, web site, processing, etc.
Wasted parking around Airports
Register now, the number of Parking Spots we can accept is Limited...